Long live the Moss Mother. Long reign the Queen of Rot. Take your first look at the cover of The Moss Mother's Maze, the first adventure for A Dungeon Game!
You can pick up this standalone module for first level adventurers from June 26th 2023.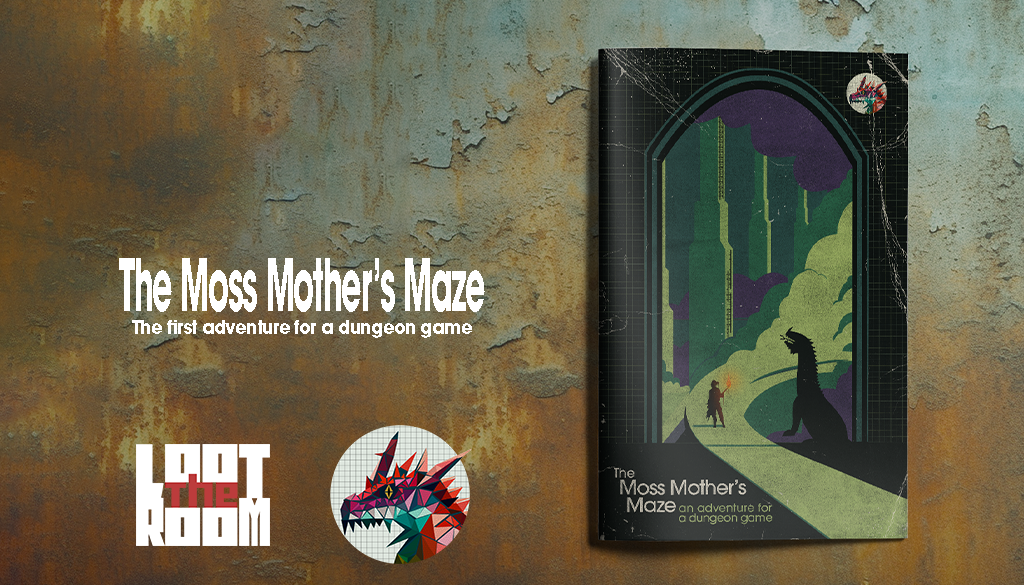 A mockup of a book cover showing a path winding between towers. An adventurer walks along it with a torch raised. A dragon emerges from smoke behind them.
In the first adventure for A Dungeon Game, players descend into an ancient maze said to be a vault for great treasure. Local legends tell that it is protected by a hulking dragon, and eternal beast known as the Moss Mother, who guards the vault and ensures that no intruders return to the surface.
Get lost in the maze as the Moss Mother pursues you. Navigate fiendish traps, befriend the strange people lurking in the darkness, and escape with your lives — and, hopefully, newfound riches.
This adventure will be available to order in print and digital editions from June 26th 2023.