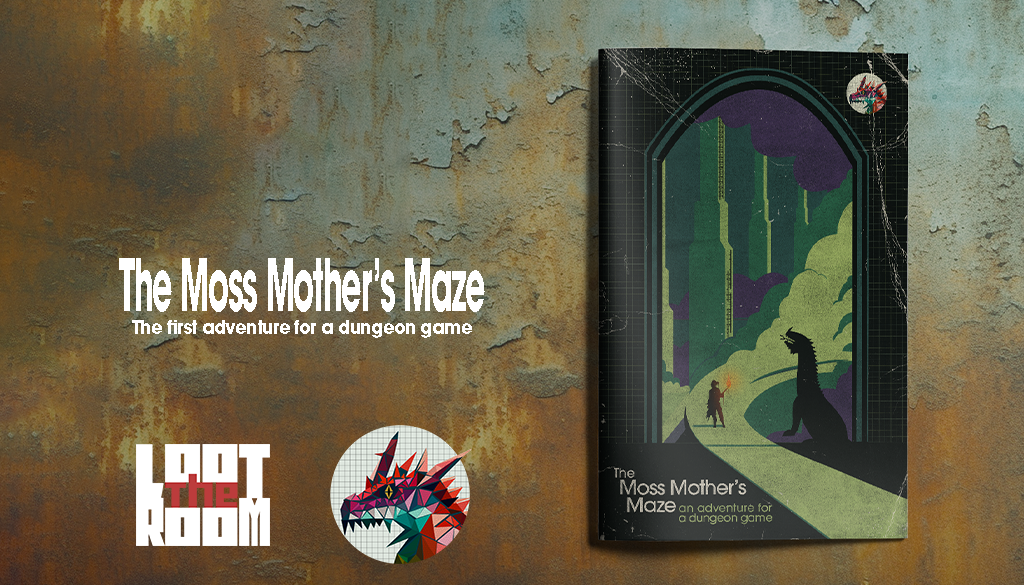 A mockup of a book cover showing a path winding between towers. An adventurer walks along it with a torch raised. A dragon emerges from smoke behind them.
An adventure for levels 1-3 for use with A Dungeon Game.
Beneath a desolate moor lies an enigmatic maze, its twisted corridors teeming with treacherous traps and remnants of ill-fated adventurers who dared to tread its path.

The Moss Mother guards her home against all intruders, but there are great rewards to be had for those who brave her hallways.

Immerse yourself in a world of rot, rust, and rebirth, where the echoes of buried legends stalk your every move.
Purchase this adventure in print here.
Purchase the digital edition on itch here:
Or read the adventure for free in your browser: