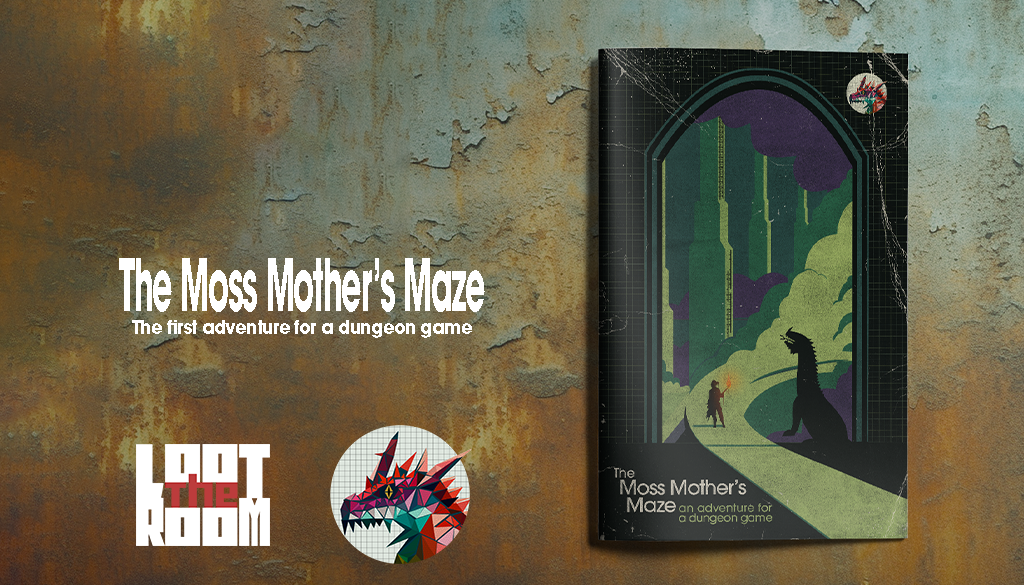 A mockup of a book cover showing a path winding between towers. An adventurer walks along it with a torch raised. A dragon emerges from smoke behind them.
The Moss Mother's Maze is now available for purchase and download, in multiple editions.
Digital Editions
The digital edition is available from Itch.io at two price points.
The

£5

PLAIN

TEXT

EDITION

. Get the adventure in plain text epub and

PDF

formats, plus all the handouts and new player guides.
The

£8

FULL

DIGITAL

EDITION

. Get the plain text editions plus the fully laid-out and illustration

PDF

, as well as a downloadable version of the interactive edition.
Print Editions
Print editions are available from Loot The Room:
The softcover print edition is

£12

and comes with physical versions of the new player guides, player handouts, and

GM

maps.
The hardcover edition is an 80 page 203x127mm hardbound book containing The Moss Mother's Maze alongside the full text of A Dungeon Game. It is printed on 80gsm off-white bookwove, bound in green cloth Wibalin with a silver foil embossed title and a full cover dust jacket, as well as a green bookmark ribbon. It is available in two editions:

A signed, hand-lettered edition of 26.
A signed, hand-numbered edition of 50.
Free Web Version
Try before you buy and read the adventure for free in your browser: